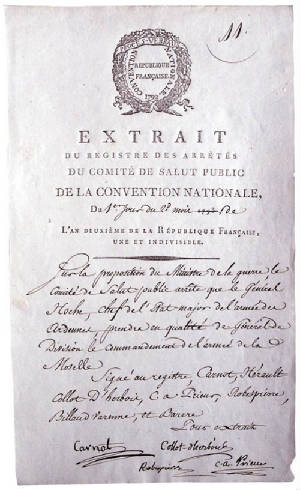 Register of the decisions of the Committee of Public Safety, 22 October 1793, signed by Robespierre
The Committee of Public Safety was established by the National Convention in 1793. Originally consisting of nine members of the convention, it was formed as an administrative body to supervise and show the work of the executive bodies of the convention and of the government ministers appointed by the convention.
The leaders of this committee were in charge of the military movements and everything else that associates with them.